This site is still under reconstruction. Sorry for the inconvienence and thank you for your patience. Webmaster: ANGEL!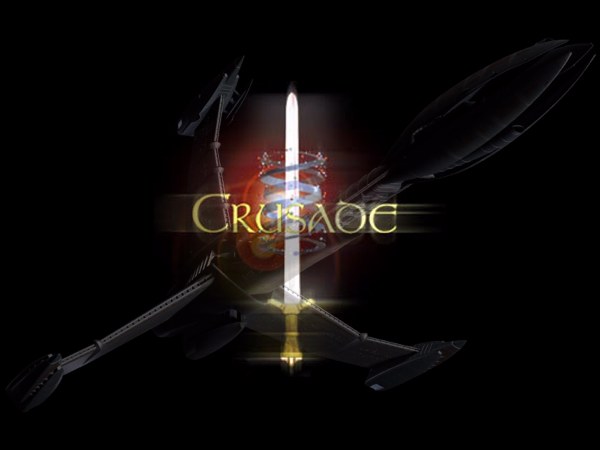 The Drakh Plague has hit Earth in the year 2267. The
virus takes 5 years to adapt to its host, and will kill
everything on Earth. The chosen crew of the Excalibur has a
mission to search ancient civilizations and distant worlds in
the hope of saving Earth. Somewhere out in the depths of
space a cure exists and the race is on to find it.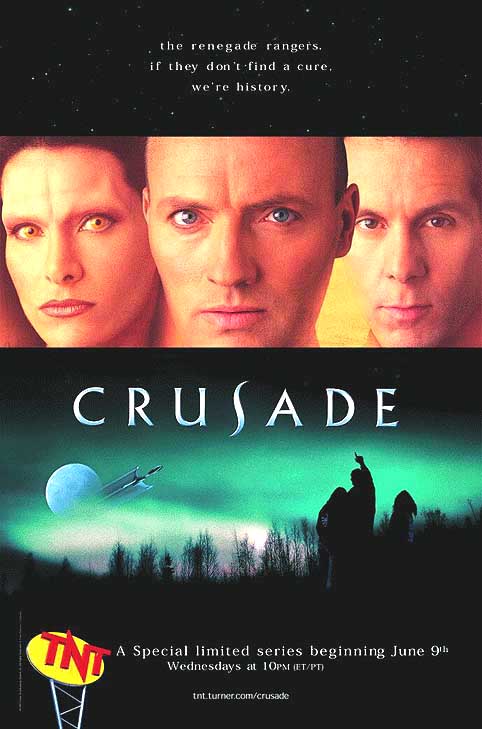 Crusade was intended to be another TV novel along the
lines of Babylon 5. Originally the years covered were to have
been 2267 to 2271. After filming only 13 episodes, the series
was dropped. However, in that short time, a large following of
loyal fans was born and a campaign has been launched to
save this dynamic show.

This http://Dureena.tripod.com/id24.htm">The Crusade Fan's Webring site owned by selena_the_technomage@yahoo.com">Selena Mills.
[ Previous 5 Sites | Previous | Next | Next 5 Sites | Random Site | List Sites ]
Please sign my guestbook below!
All "Crusade" photo's are registered trademarks and are copyrighted by Babylonian Productions, TNT and Warner Bros. This web-site is intended for entertainment purposes only.
No infringement of copyright is intended.
You are visitor number

FastCounter by bcentral


|> Since October 31st, 1999
This web site was transfered from XOOM to its new location here at Tripod. It was completely revamped with the help of...

On October 31st, 1999
Last updated: February 9th, 2000